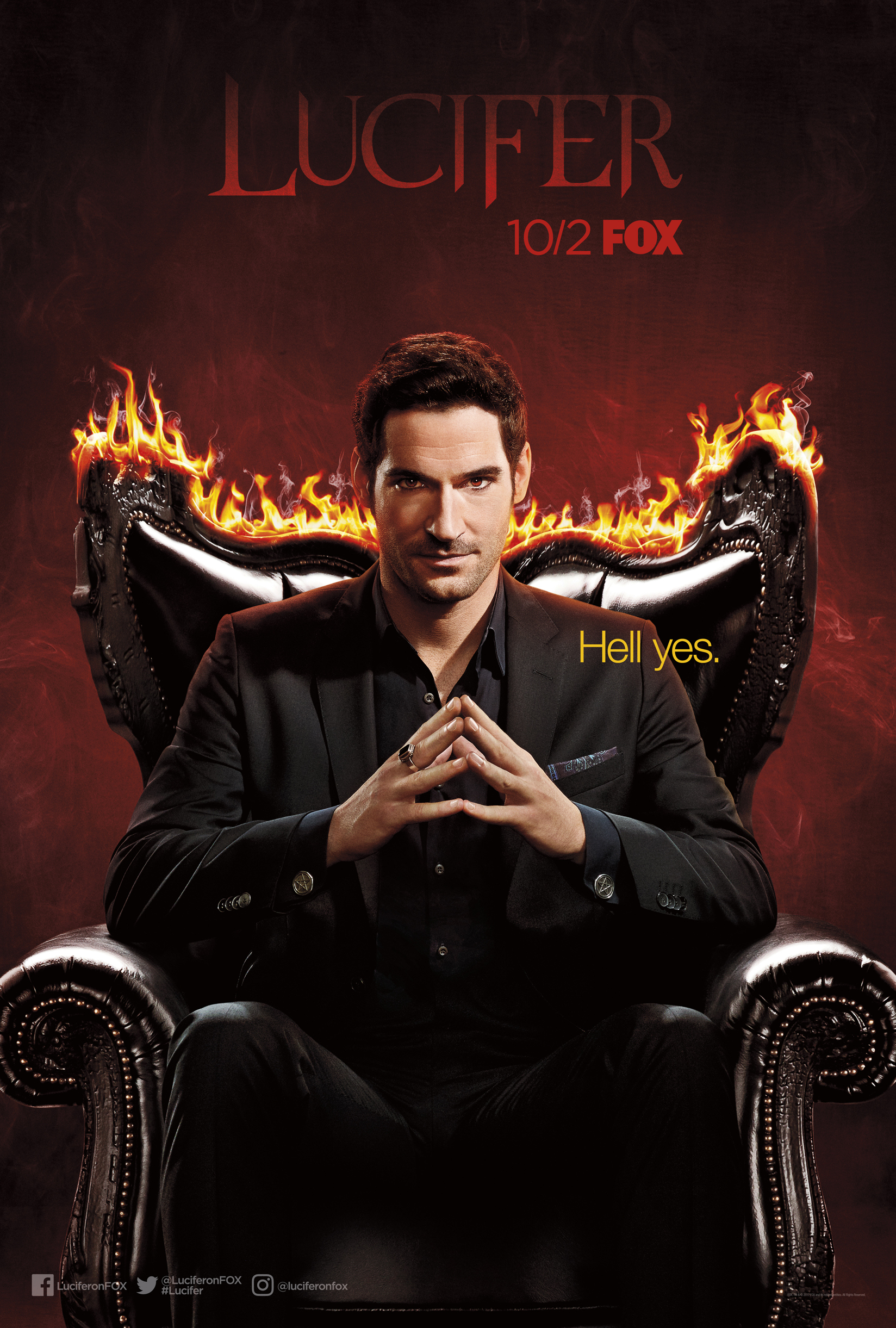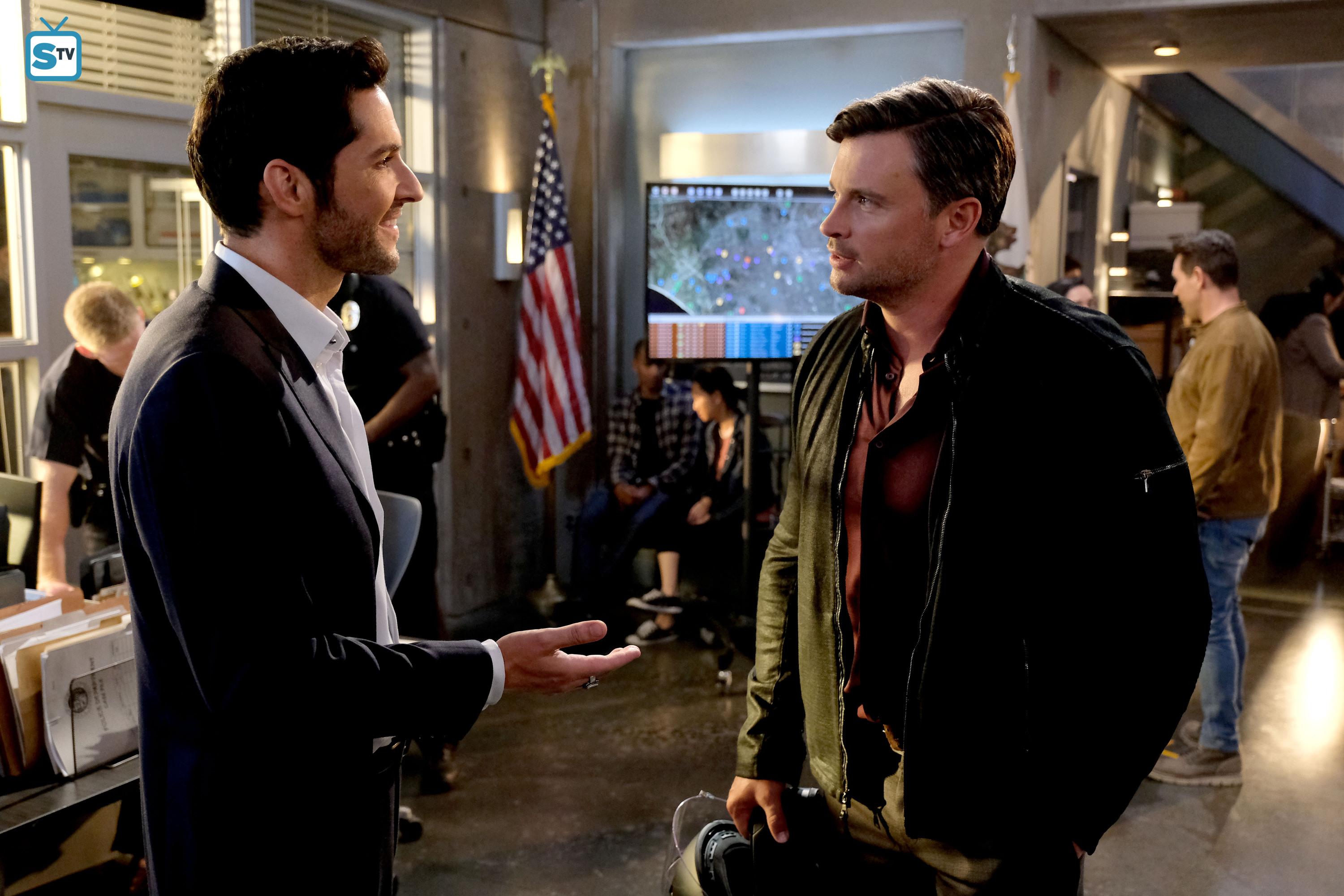 3x01 They're Back, Aren't They?
High in the Daytime DADWAVE
Trouble CRMNL
The Devil You Know X Ambassadors
Shave And A Haircut, Two Bits Traditional
Knock Me Out Vintage Trouble
Boy Leopold and his Fiction
SHC Foster the People
Prawan Ricky Sadha
Charge Up the Power Goodbye June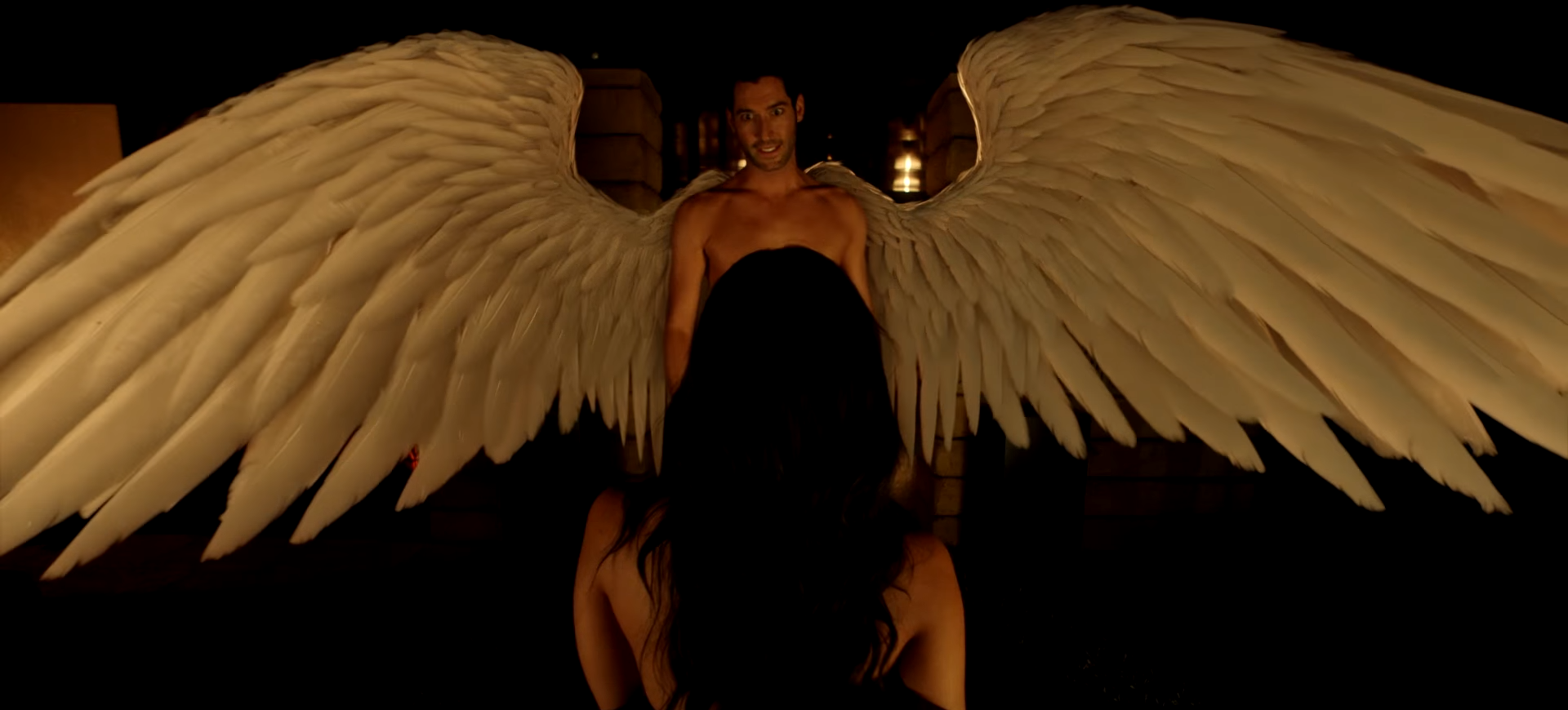 3x02 The One with the Baby Carrot
Down Marian Hill
Here I Am Bones
Get On My Knees Brian Deady
Bad Bad Bad Mail Order Brides
Keep On The Pow Pow
Dropped By The Doves Last Train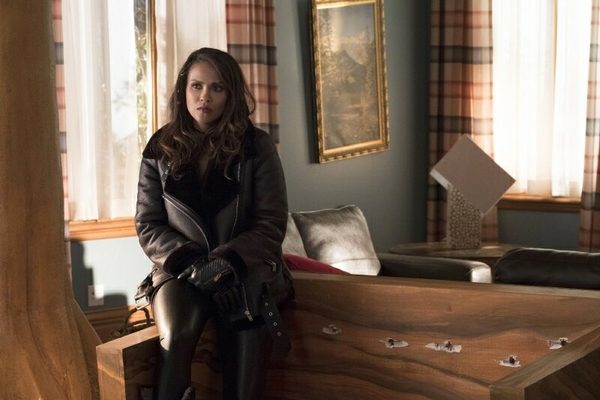 3x03 Mr. and Mrs. Mazikeen Smith
Dance POWERS
Watch Me The Phantoms
I Like Trouble Jailbreakers Ltd
Unholy War Jacob Banks
The Creatures of Prometheus, Op. 43, Act II: Overture Hungarian State Orchestra & András Kórody
Big Sur Porcelain Raft
You Won't Believe Me If I Told You Zachary Kibbee
Just a Ghost Enemy Planes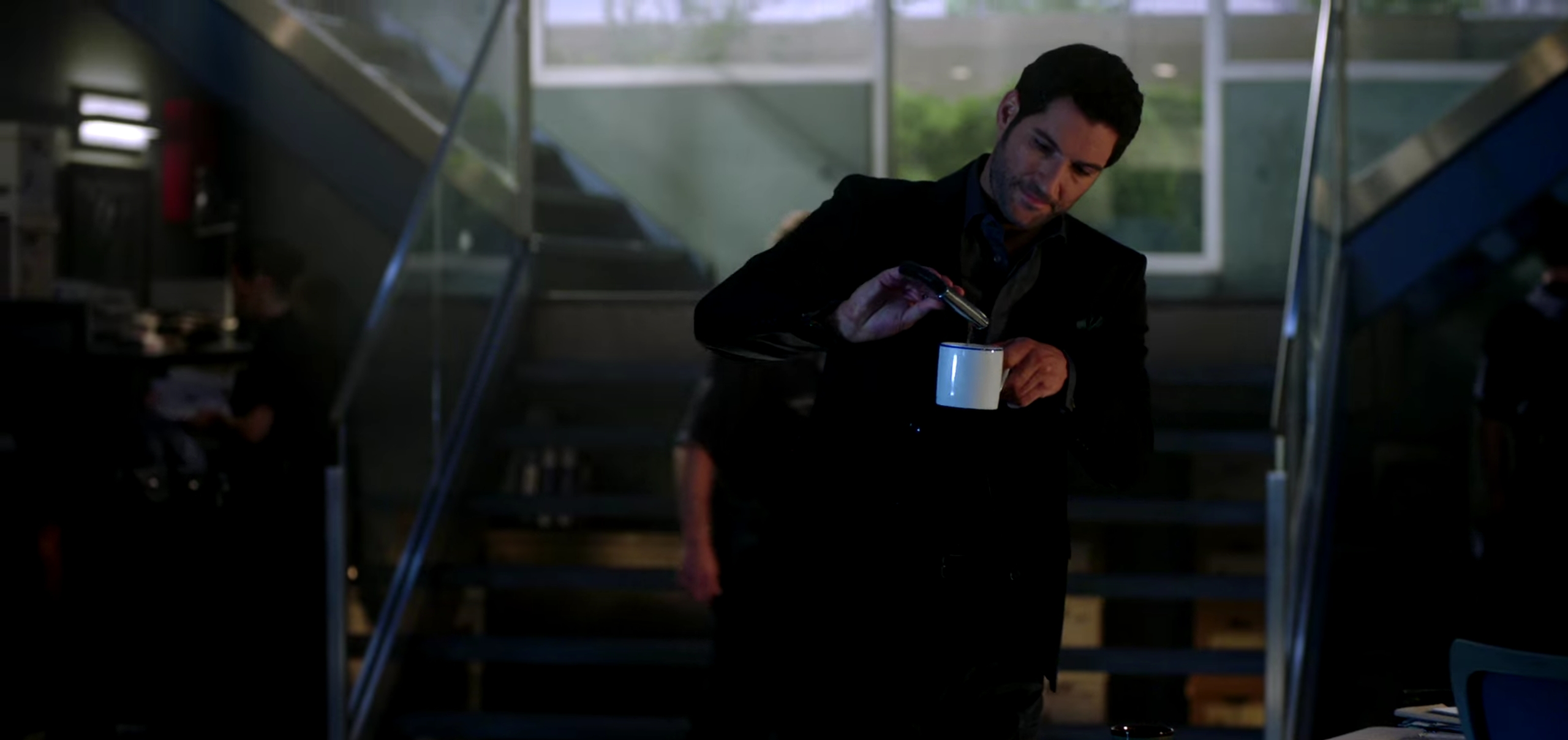 3x04 What Would Lucifer Do?
Chainsmoking Jacob Banks
Chocolate (feat. Trozé) Big Boi
Drive Like Lightning (Crash Like Thunder) The Brian Setzer Orchestra
High Sir Sly
Party Like a Rockstar Chase Bell
Spiraling Jens Kuross
The Devil Always Gets Her Way Lee Richardson, Jon Murrill, Tom Ford, James Cocozza & Richard Macklin
You Won't Believe Me If I Told You Zachary Kibbee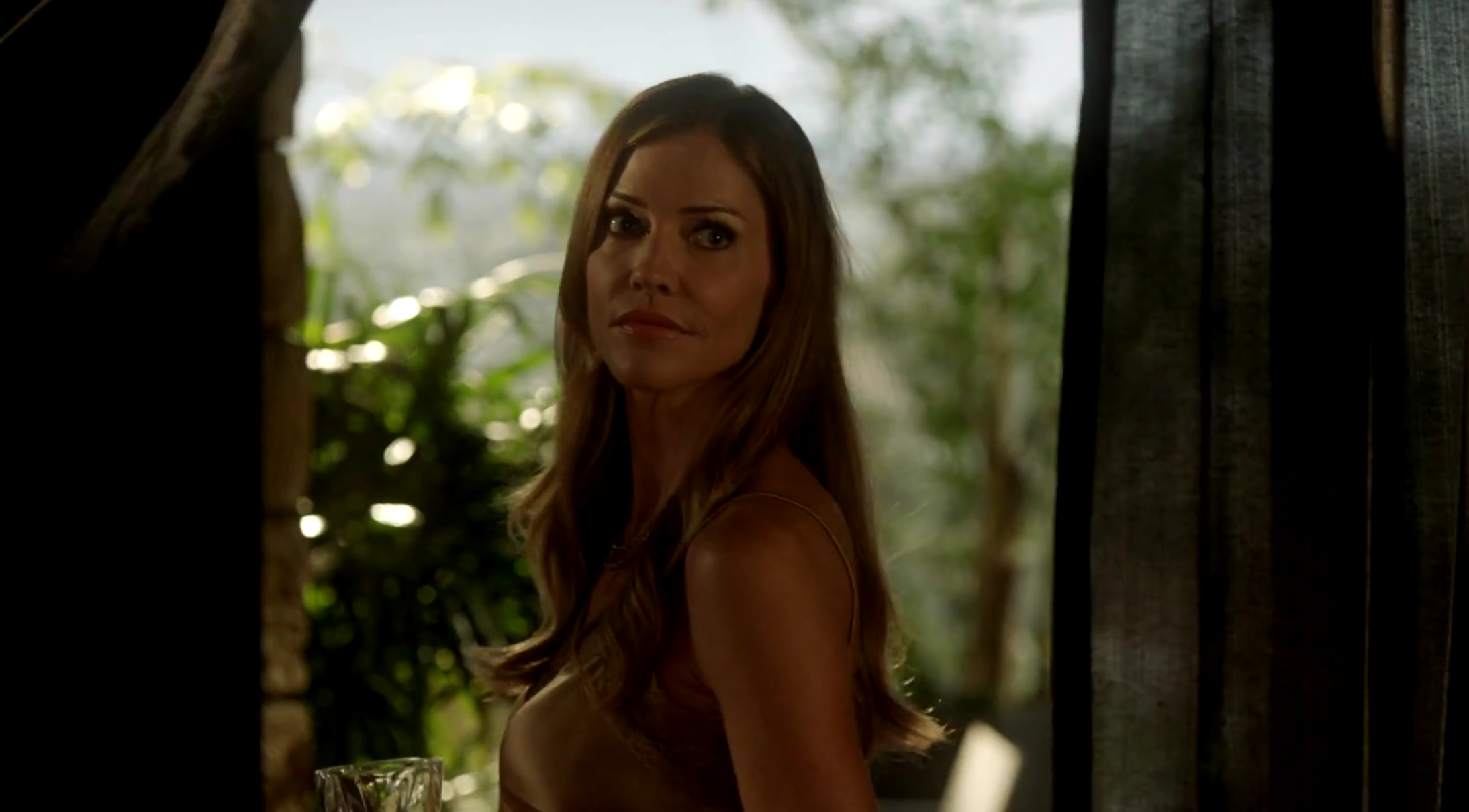 3x05 Welcome Back, Charlotte Richards
Dark Love (feat. Danny Pratt) Miami Horror
Sweet Apple Chase Frank
I'm Dangerous Zachary Kibbee
Heavy POWERS
Devil In Your Eyes Valerie Broussard
Are You Happy STACEY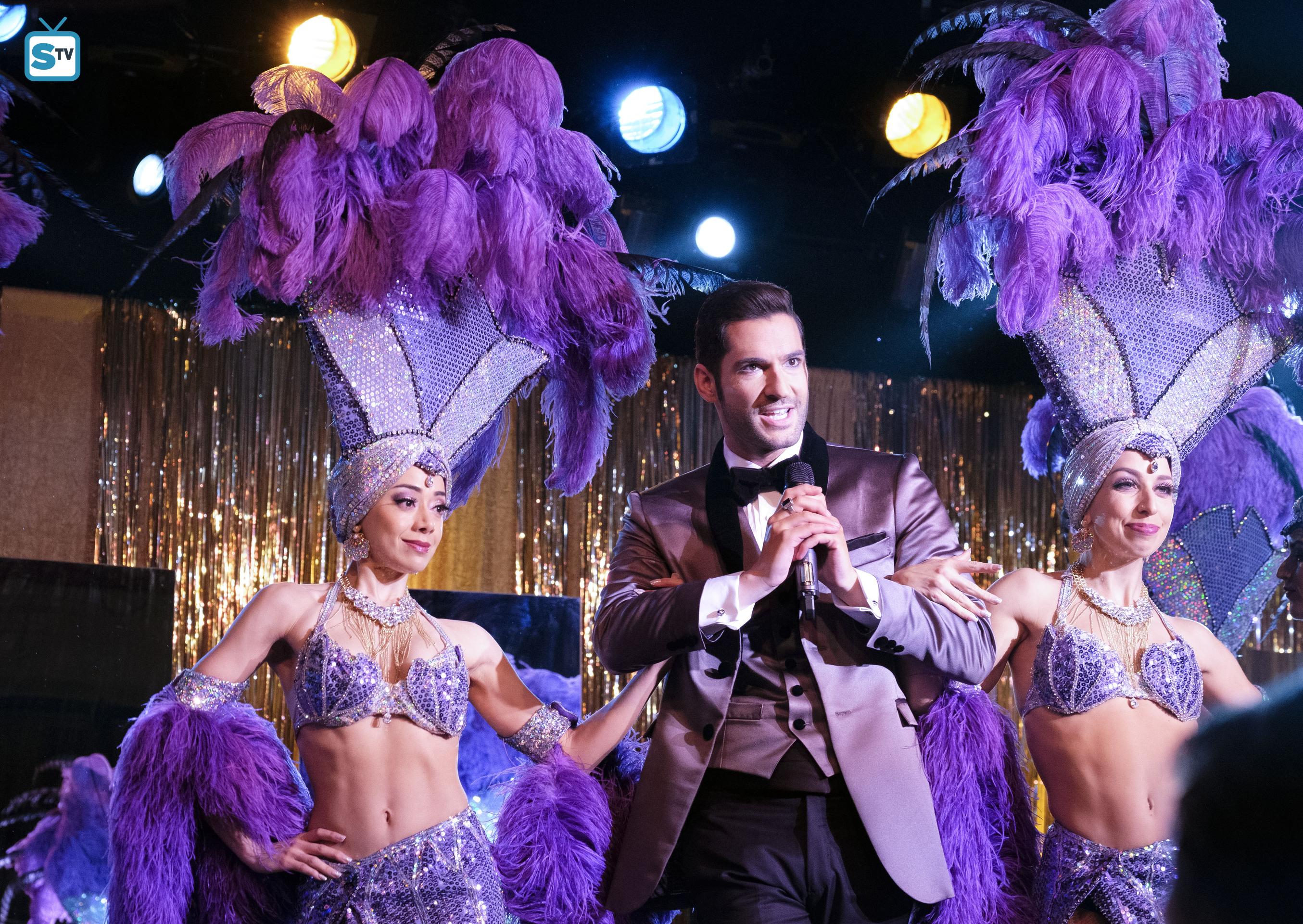 3x06 Vegas with Some Radish
Happy Birthday Lucifer Cast
In da Club 50 Cent
Fever Lucifer Cast
I Love Me Meghan Trainor & LunchMoney Lewis
Highway Tune Greta Van Fleet
Waiting On a Friend The Rolling Stones
Luck Be A Lady Lucifer Cast
Restless Cold War Kids
Being Evil Has a Price Heavy Young Heathens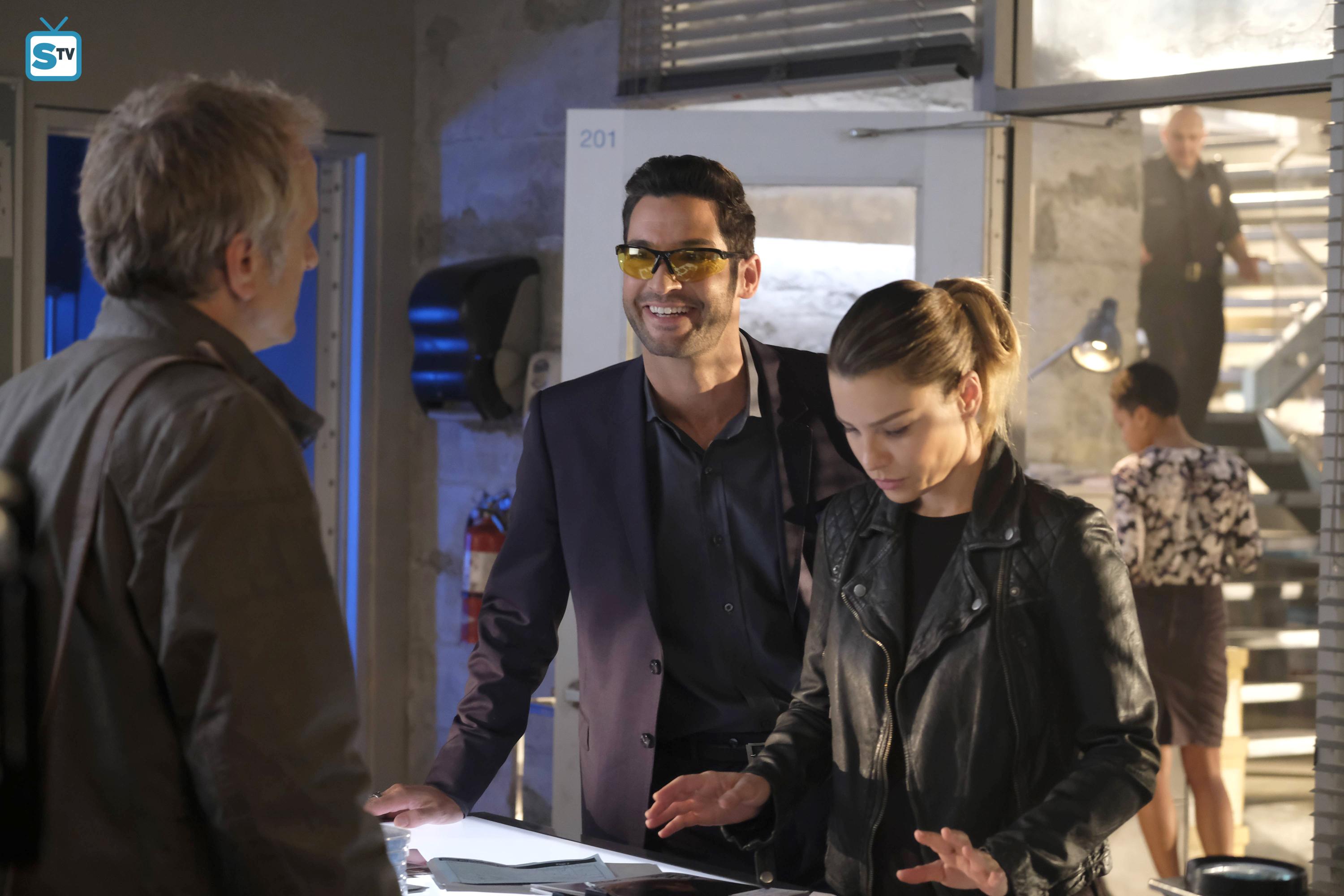 3x07 Off the Record
Give It Up THE BEACHES
Dancing in the Fire Jc Autobody
Hot Blood Kaleo
Devil's Head Down Pearl and the Beard
Ready for the Devil (No Mercy) Vision Vision
So Tied Up (feat. Bishop Briggs) Cold War Kids
Check It Out Oh The Larceny
3x10 The Sin Bin
Sin Oficio Systema Solar
Down to the Bottom DOROTHY
Cherry Bomb The Runaways
Devil's Souls Dirty Monster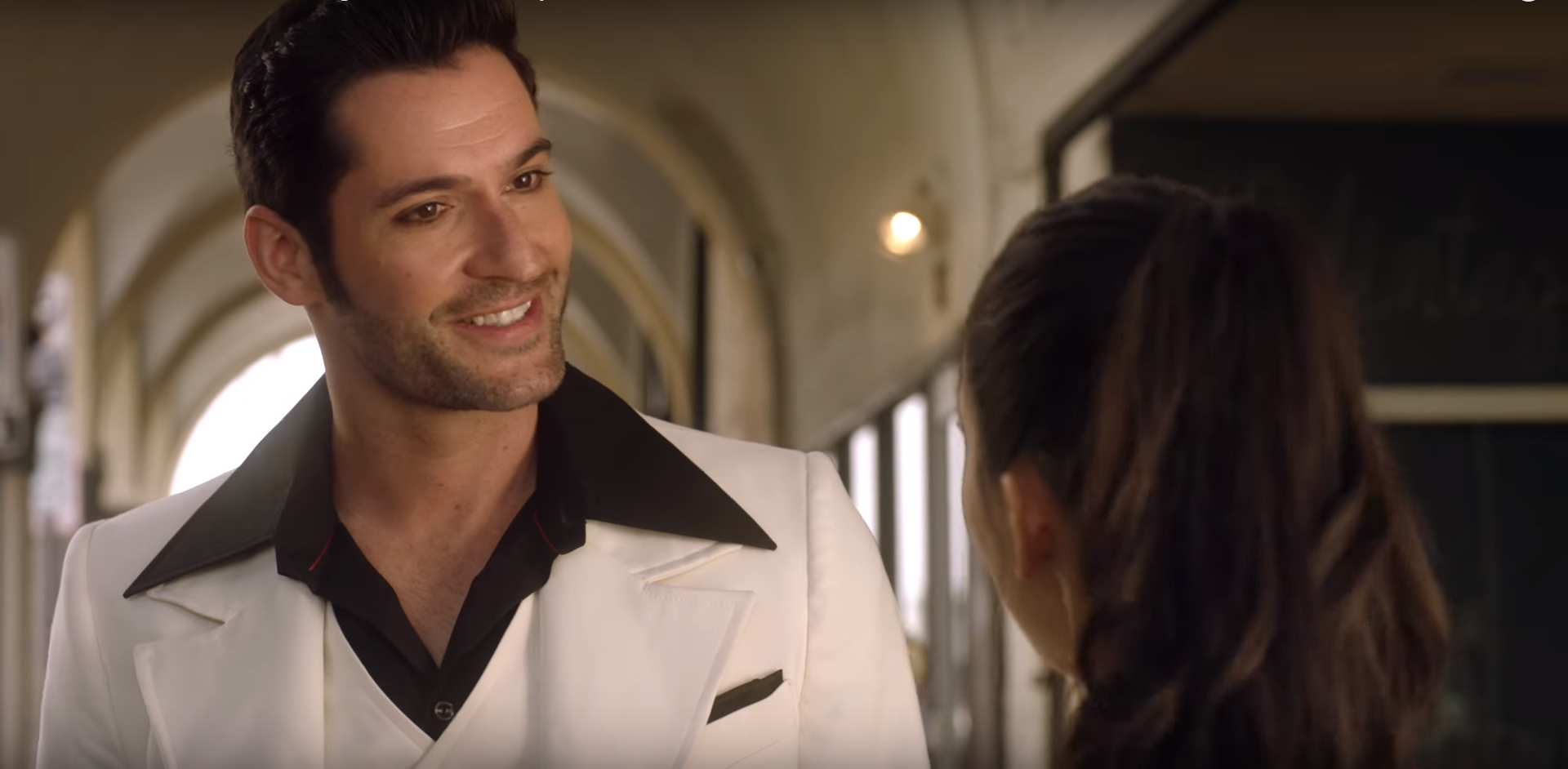 3x11 City of Angels?
Vehicle The Ides of March
Walk This Land EZ Rollers
One Time JMR
Changes (feat. Tom Ellis) Lucifer Cast
Watch Me Take It Away Cameron Avery
Summer Romance Jordyn Kane
Pony Ginuwine
Sleepwalking Bleached
We Just Wanna Have Fun The Never Never
You're the Best Joe "Bean" Esposito
American Funeral Alex Da Kid & Joseph Angel
I'm on Fire Nicholas Kingsley & Daniel Farrant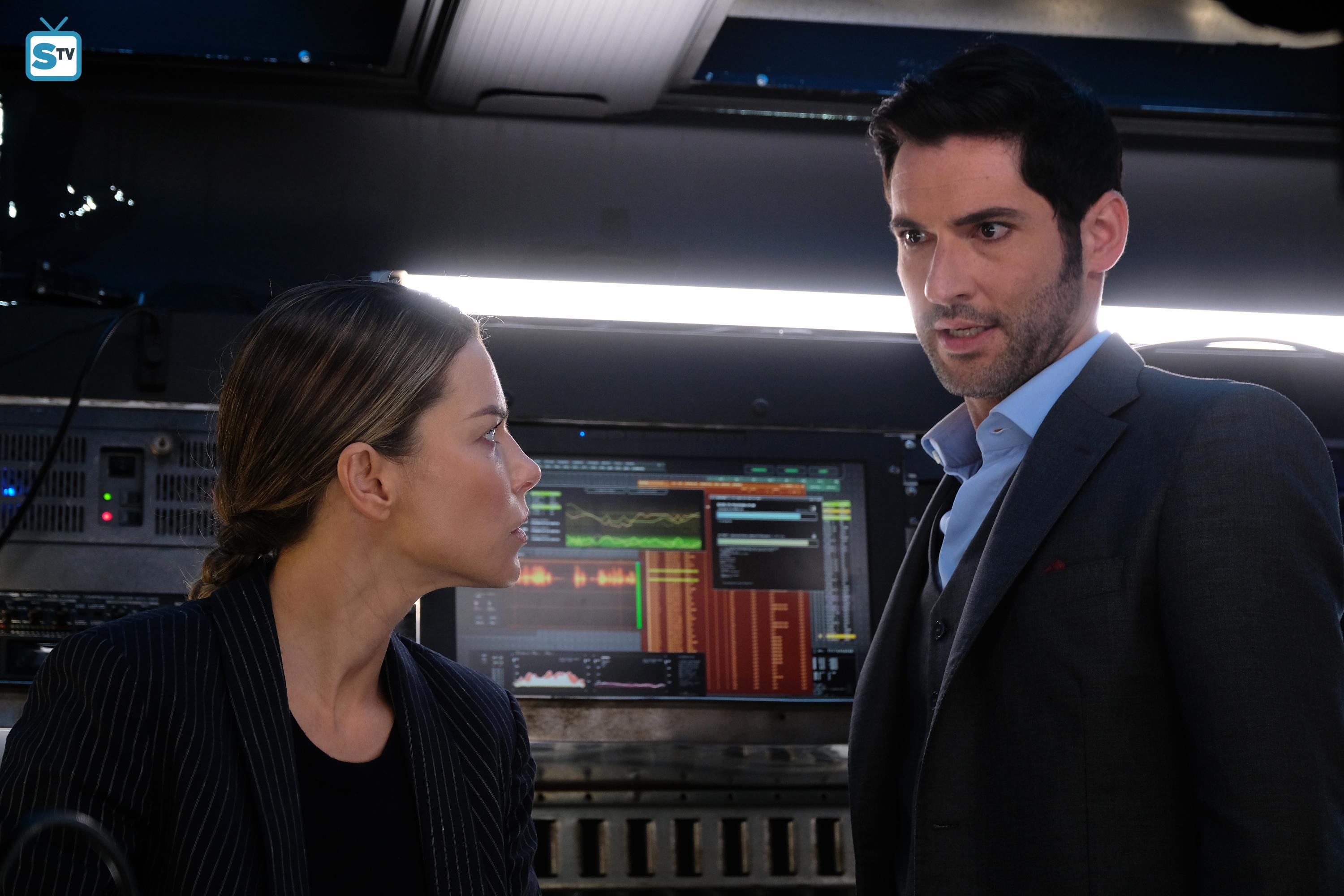 3x12 All About Her
Watch 'Em Fall Beasts With No Name
Good for You Apache Rifles
Lost Control With Lions
Heart Is an Animal Deap Vally
Pyramids Naked Giants
Head Like a Haunted House Queens of the Stone Age
Better the Devil You Know Animal Fiction
3x14 My Brother's Keeper
The Answer Aquamoan
E.V.I GLIM SPANKY
Run Run Run Kari Kimmel
Blow Blossoms
All out of Love (feat. Fallon) Electric Treasure
Unstoppable MAWR
All the Time Bahamas
Hustler Josef Salvat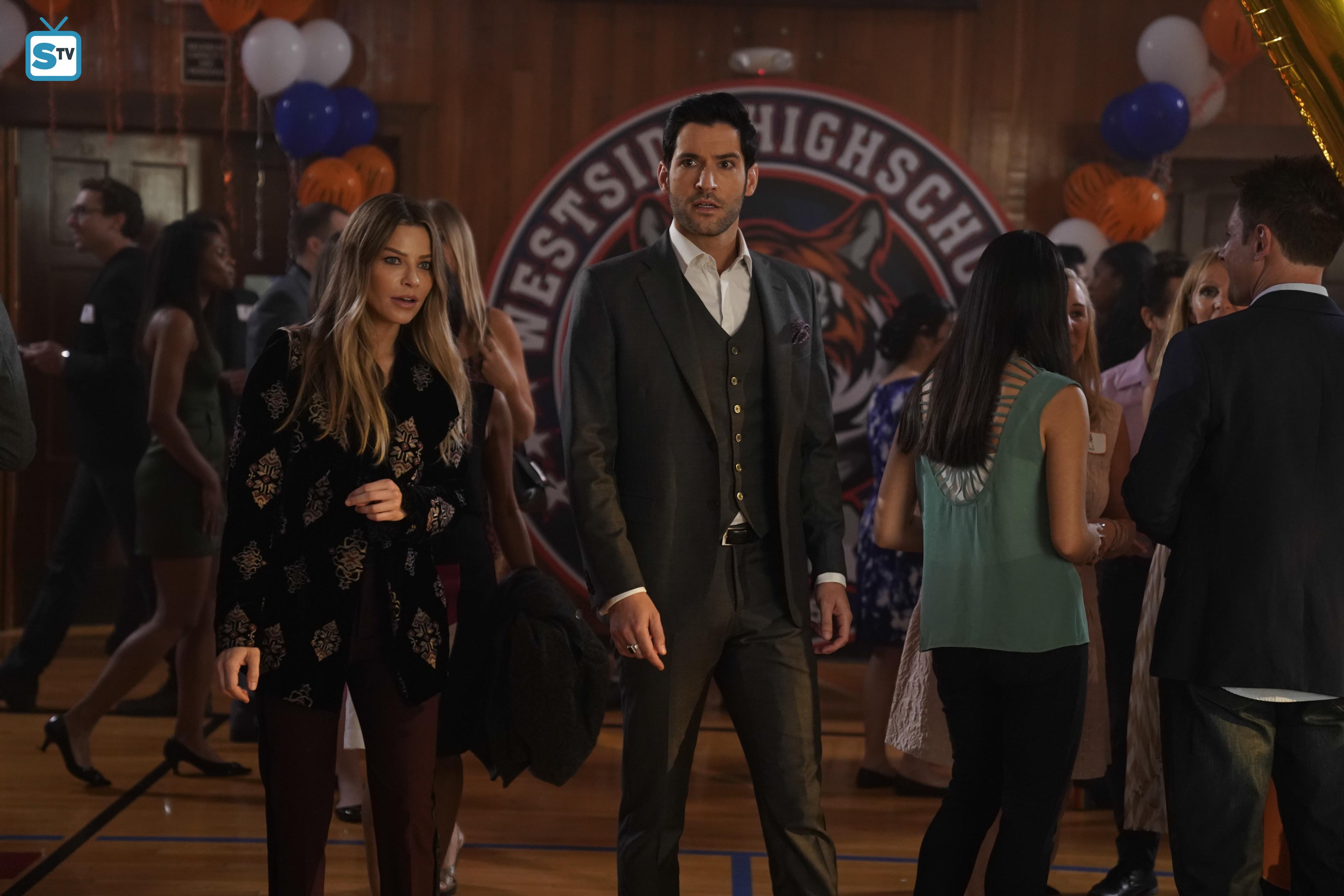 3x15 High School Poppycock
Knock on My Door Mail Order Brides
California Numb Cloves
Drops of Jupiter Train
Did U Think Juanita Brown
Let Me Blow Ya Mind (feat. Gwen Stefani) Eve
Bad Love Ry X
Only You Yazoo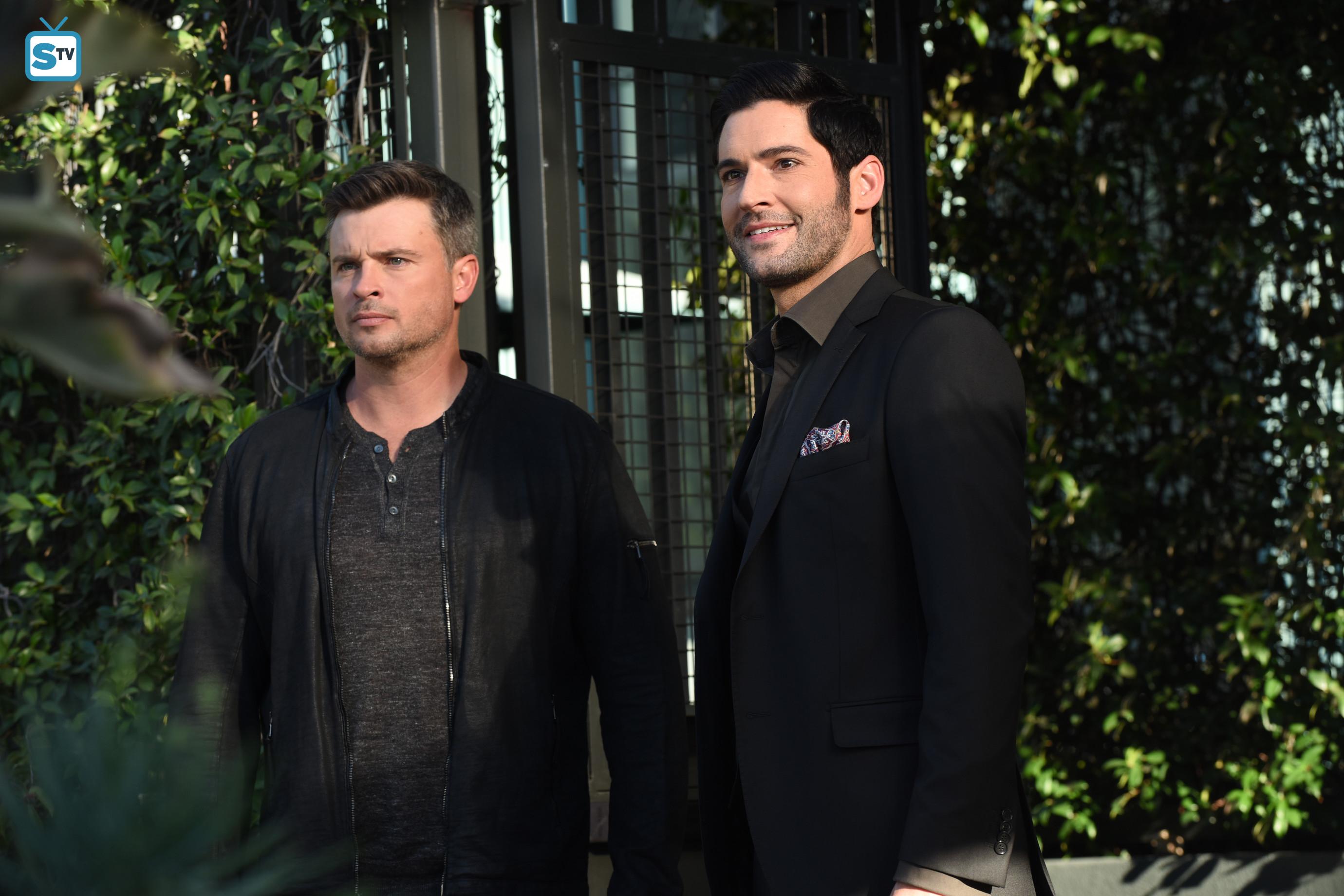 3x16 Infernal Guinea Pig
Glory Calls MAWR
Ghost Striking Matches
Devil in Me (feat. Joe Killington & Duane Harden) Purple Disco Machine
Phonograph Blues The Parlor Vinyls
I Don't Believe in Satan Aron Wright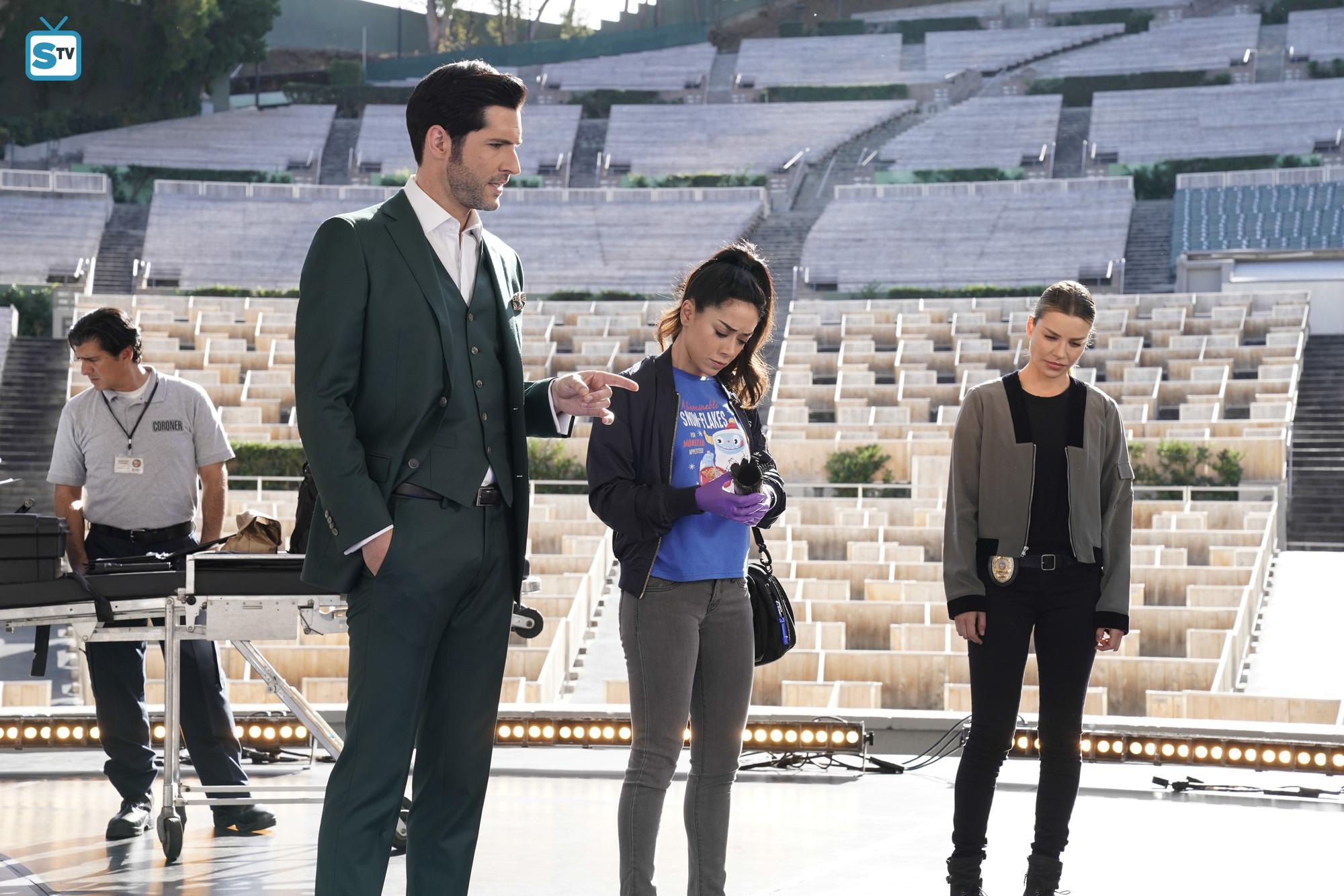 3x17 Let Pinhead Sing!
AK-47 Skye Townsend
Dust In The Wind Lucifer Cast
Party of the Year Siege
Law and Panda Weaves
Bring Out The Bad Rivvrs
Your Time Has Come Rosa Pullman
Turn You Out Pom Poms
I Will Survive Lucifer Cast
Noreg Skye Townsend
Take Me Now Cut One & Wolfgang Black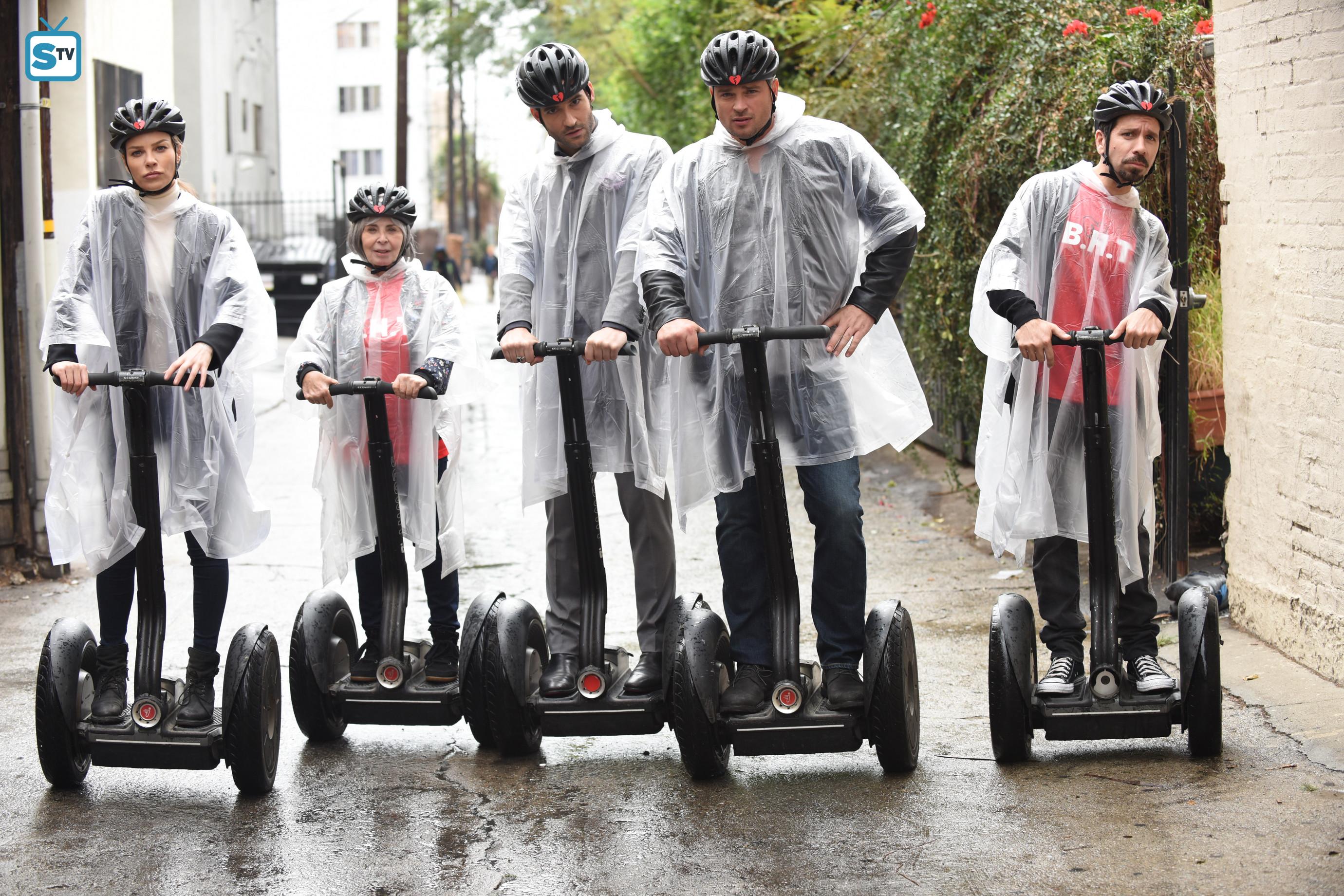 3x18 The Last Heartbreak
Love Is Strange Mickey & Sylvia
Gone Away Toby Lightman
Piano at Midnight Dick Walter
Since You Fell in Love Joe Montgomery
Cloud Full of Tears Gary Trexler
Hold Me, Thrill Me, Kiss Me She & Him
Fix Me Beck
Darkness in Your Heart Cowbell
Torches X Ambassadors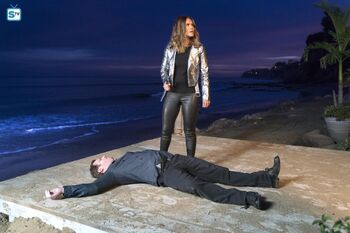 3x19 Orange is the New Maze
Islands My Goodness
Highway Bleeker
Too Many Girls The Mystery Lights
Hunt Me Down The Black Angels
Locked & Loaded The Brevet
Oh Here We Go (feat. Tito Ortiz) The Pow Pow
Moonlight Sonata (Beethoven) Robin Alciatore
Start a War Klergy & Valerie Broussard
3x20 The Angel of San Bernardino
Ball N Chain SUR
Watcha Want Willa J
Angel Joseph of Mercury
Turn Down For What DJ Snake & Lil Jon
Money Caroline Rose
So Bad Doran Danoff Taking
In The Air Tonight Jon Howard
3x21 Anything Pierce Can Do I Can Do Better
Giselle Ou Les Wilis : Ballet-Pantomime In Two Acts: Act 2: Entrée Du Prince Et Apparition De Giselle Andrew Mogrelia & Slovak Radio Symphony Orchestra
The Lowdown Warbly Jets
Giselle : Act II: Grand pas de deux: Adagio Slovak Radio Symphony Orchestra & Andrew Mogrelia
Walk My Own Line The Werewolves
Where To Go Sounds Like Moving
Used To Know Starcrawler
Fleurs De La Lune of Verona
Cross My Heart Valerie Broussard
3x22 All Hands on Decker
Yeah Yeah Yeah Red Red Lips
Playin You Confidant
Neon Truck Stop Sign Black River Delta
Better Man Black River Delta
Untitled L.A. WITCH
You'd Gotta Be Alive St. Francis Hotel
Get the Party Started P!nk
Confident Demi Lovato
I Love It (feat. Charli XCX) Icona Pop
3x23 Quintessential Deckerstar
Sweet Dreams BØRNS
Devil On The Run Youth
The Way We Were Barbra Streisand
Heart and Soul (Remastered) Hoagy Carmichael & Frank Loesser
You Killed Me on the Moon BLOW
Covered Wagon Lo Tom
Tempt My Trouble Bishop Briggs
Only You Yaz
Hellfire Barns Courtney
Ashes Claire Guerreso
3x24 A Devil of My Word
The End Diane Birch
Refugees Sonny Smith
Treat Me Like Your Mother The Dead Weather
The Beginning of the End Klergy & Valerie Broussard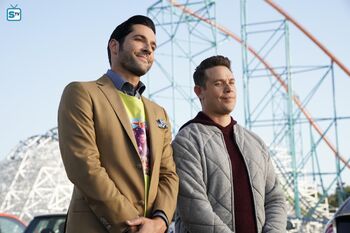 3x25 Boo Normal
Shine on Me Dan Auerbach
Obsessed Danger Twins
The Hungry Wolf X
Over and Over and Over Jack White
50 Ft Drive Western Medication
Devil's Souls Dirty Monster
Live in the Moment Portugal the Man
Sanctuary Welshly Arms